Heat
The ZANIER heat technology is based on highly developed, textile heating elements and a unique electronic control system. The high-quality lithium-ion batteries disappear invisibly and barely noticeable in the waistband. Charger included.

Alu-Armor
The special aluminum coating inside the glove reflects the body's own heat.

Articap
Additional insulation covering fingertips for more warmth and comfort.

Blocker
Blocker is a windproof material that counteracts the wind-chill effect. The penetration of cold is effectively prevented even with thin gloves.

Breath
The BREATH lining has breathable properties and quickly transports the moisture generated by the body to the outside.

Cashmere
Cashmere is a natural, very soft liner material that thermoregulates the temperature inside the gloves.

Double Protector
Wrist protectors on handback and palm. A technology that comes from board sports.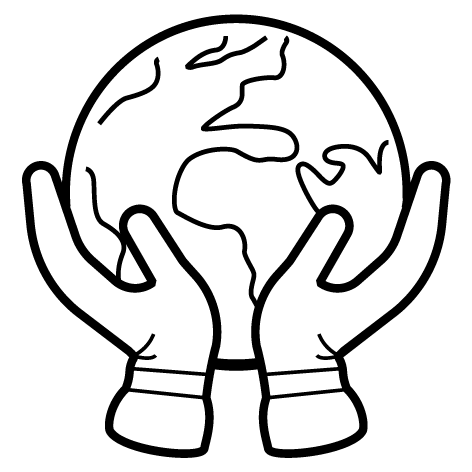 Low Impact
All Zanier products are 100% climate neutral. Models made from recycled and/or recyclable materials also receive the Low Impact Icon.

Fleece Liner
The cozy, comfortable lining provides additional insulation and just feels great.

Flex
The stretch material is highly elastic and provides optimal freedom of movement of the hands.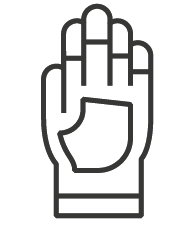 Gel-Padding
Gel cushion on the palm of outdoor models for optimum comfort.

Heat Pads
HEAT PADS offering warmth for up to 8h. Certain models offer a special pocket to place the HEAT PADS.

Hook
Hook for fastening to the carabiner.

Inside Finger
A finger glove lining is incorporated into selected mittens, which feels particularly comfortable and improves the grip.

Leash
Never lose gloves again thanks to the adjustable catch strap, which lets the gloves dangle comfortably on the wrist.

Loden
Loden is obtained from natural virgin wool from the Austrian mountain sheep. The traditional processing creates the special look and natural weather protection.

Loft
LOFT insulation is extremely soft, warm and light. LOFT is based on the properties of down - is water repellent and breathable.

Merino
Merino wool is a natural, warm and durable lining material, suitable even for sensitive skin.

Mid-Weight
These models have light padding for high tactility.
Pro-Lock
Secure hold for racing gloves through additional, professional closure.

Real Down
Down is a lightweight, comfortable insulating material and a pure natural product made from certified down.

Silk
Silk is fine, soft, particularly supple and offers optimal wearing comfort.

Touch
The conductive material on the tip of the thumb and index finger makes it possible to operate the navigation device, smartphone or tablet in any situation without having to take off the gloves.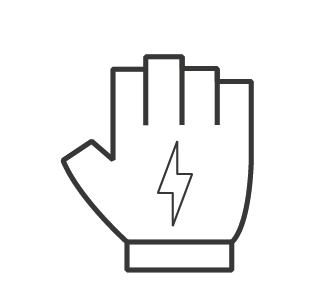 E-Bike Approved
For the all-round perfect equipment on the e-bike - unique inner hand construction for optimal grip on the handlebars.

Wiper
For cleaning glasses and - only in extreme emergencies - the nose.
Z-Grip
The membrane is particularly tightly bonded to the lining and outer layer. These models feel thin and have improved haptics.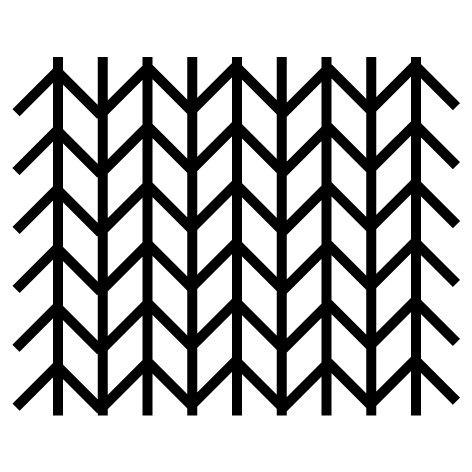 Micro Fleece
The cozy, comfortable lining provides additional insulation and feels just great on the skin.
Reflective Print
This technical, reflective print on selected models is not only eye-catching, but also ensures greater safety during outdoor activities in the dark.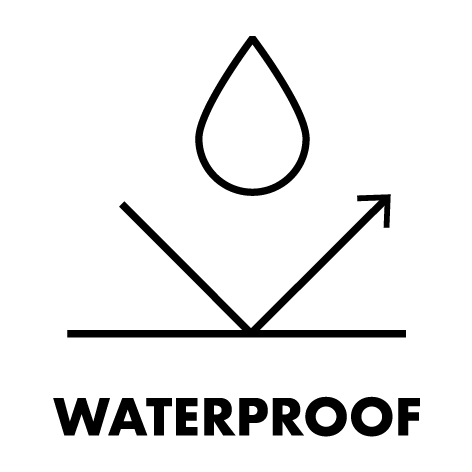 Waterproof
The waterproofness of outer materials, laminates or membranes in these models is further supported by tapings at seams.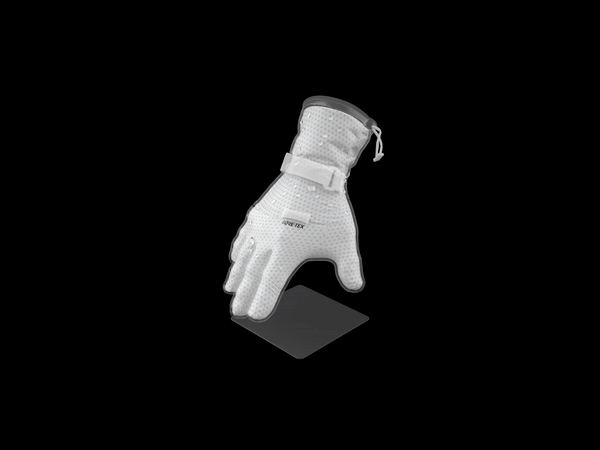 GORE-TEX gloves
GORE-TEX gloves are durably waterproof, windproof and breathable - guaranteed! They ensure durable weather protection and comfort, balanced heat exchange and optimal moisture release - even under extreme conditions. The result: your hands stay warmer when it's cold and drier when you sweat.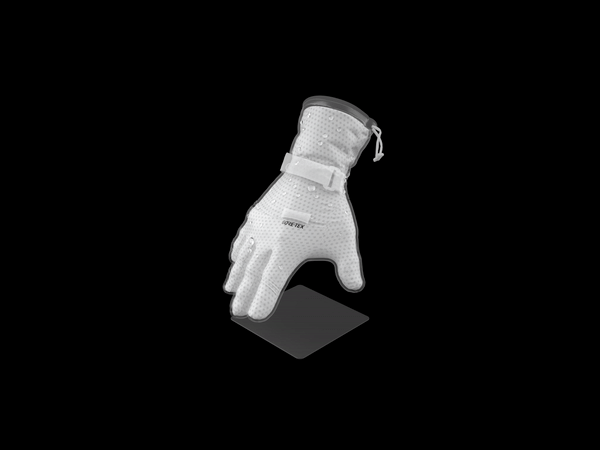 GORE-TEX gloves with Gore active Technologie
GORE-TEX gloves with Gore active technology are durably waterproof, windproof and highly breathable - guaranteed! The entire system, consisting of inner lining, membrane and upper material, is optimized for improved breathability. For more comfort in a variety of different intense activities.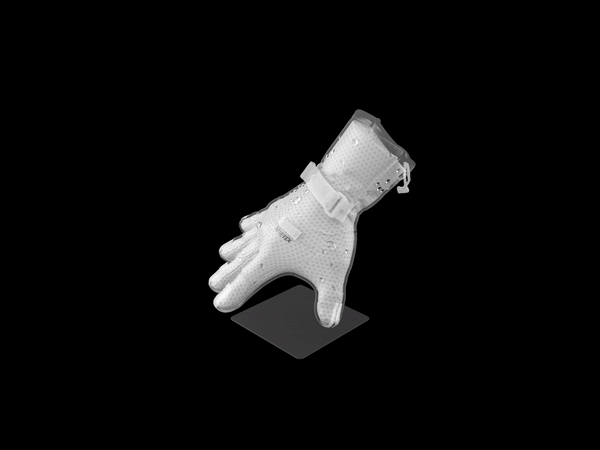 GORE-TEX gloves with Gore grip technology
GORE-TEX gloves with Gore grip technology are permanently waterproof, windproof and breathable - guaranteed! Thanks to their innovative layer construction, they offer outstanding mobility and tactility for optimal grip and great sensitivity for handling ski poles, zippers, ski goggles, bags, etc.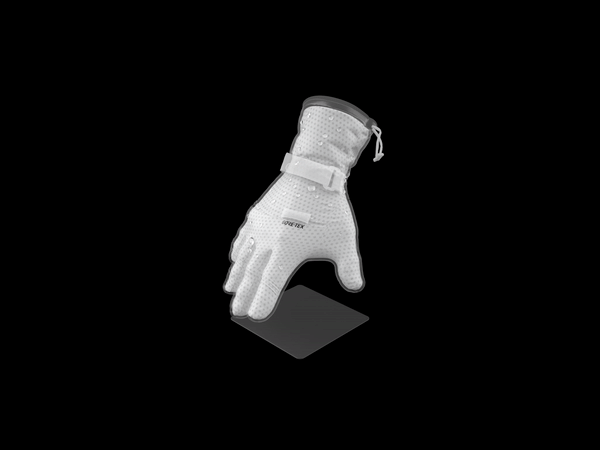 GORE-TEX gloves with Gore plus warm technology
GORE-TEX gloves with Gore plus warm technology are durably waterproof, windproof and breathable - guaranteed! Even under extreme conditions, the entire system of inner lining, membrane and outer material is optimally suited to keep hands warm longer.
GORE-TEX INFINIU TM WINDSTOPPER®
Numb fingers can ruin every day. GORE-TEX INFINIUM™ WINDSTOPPER® gloves block any wind, making them ideal for cycling, running or just spending a day with friends. They are also extremely breathable and feel comfortable on the skin. So if you're halfway to a winter tour or just rushing around town to do chores, choose gloves that treat your active fingers better.

PrimaLoft® Gold Insulation Eco convinces with an ultimate warmth/weight ratio paired with environmental friendliness. The insulation is made of 55% recycled fibers and offers high performance, even in wet conditions. Thanks to its strong compressibility, softness and ease of care, it is the first choice for those who demand the highest level of performance from their equipment without compromising the environment.

The Energy Series of PrimaLoft® Performance Fabrics was specifically developed to offer more freedom of movement and shape retention in all activities. Their construction-related permanently high comfort and performance level make the fabrics of the Energy series reliable companions for all situations.

THINDOWN FLEX is the first real down stretch fabric. The fabric offers the warmth, comfort, breathability of traditional down in the smallest profile available. Only the best down is selected (93% down clusters, 7% feathers). RDS certified.

TIROLWOOL® provides optimal warmth and protection through its washable, chlorine-free wool. The special, environmentally friendly process guarantees that the proteins of the wool fiber are preserved and the wool remains soft, odorless and vapor-permeable even after many washings.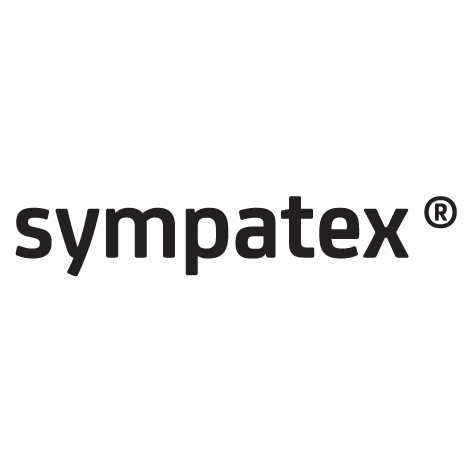 Excellent comfort whatever the weather: 100% waterproof, breathable, windproof. Sympatex has developed a special membrane which absorbs the water
vapour and removes it through the clothing to the outside. This keeps the hands warm and dry even in extreme situations.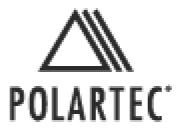 Polartec® Power Fill ™ is a soft and supple insulation made from 100% recycled polyester yarns and a unique fiber construction. Thousands of tiny air pockets trap and store body heat. Polartec® Power Fill ™ repels cold and moisture and dries quickly. The insulation also convinces with an incomparable warmth-to-weight ratio.

Polycolon® is the lightest textile fiber ever. It offers high elasticity and conducts moisture quickly and reliably into absorbent outer layers. The material is abrasion-resistant and easy to care for.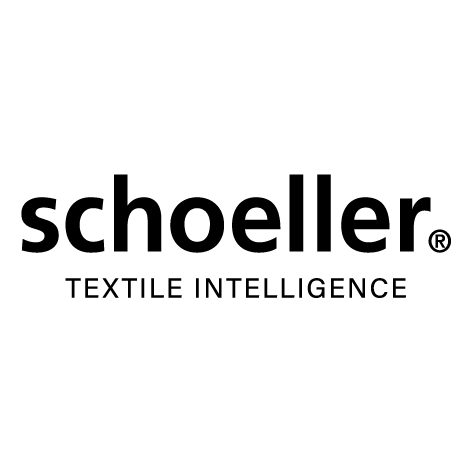 The elastic wind- and water-repellent schoeller®-COMFORTSHELL soft shell fabric is the ideal companion for your outdoor activities. Various elastic textile layers are joined together, ensure maximum function and are comfortable to wear. schoeller®-COMFORTSHELL does everything, guarantees a high level of weather protection as well as maximum freedom of movement.
ATC
A special reinforcement in the critical area of the thumb and index finger.
MLS
Optimal thermal insulation and increased wearing comfort due to differentiated multi-layer lining.
MPC
Increased fit and durability with preformed fingers and leather palm reinforcement.
SSP
In conjunction with MPC, the outer edge of the index finger is reinforced.