Glove care: tips from the glove specialist
Clean leather gloves only with a leather care product, as the leather becomes stiff and brittle when cleaned with water. For cleaning textile gloves, we recommend hand washing with mild detergent.
For combined leather and textile gloves, clean the leather areas with a special leather care product, the textile areas with a damp brush/wipe and mild detergent.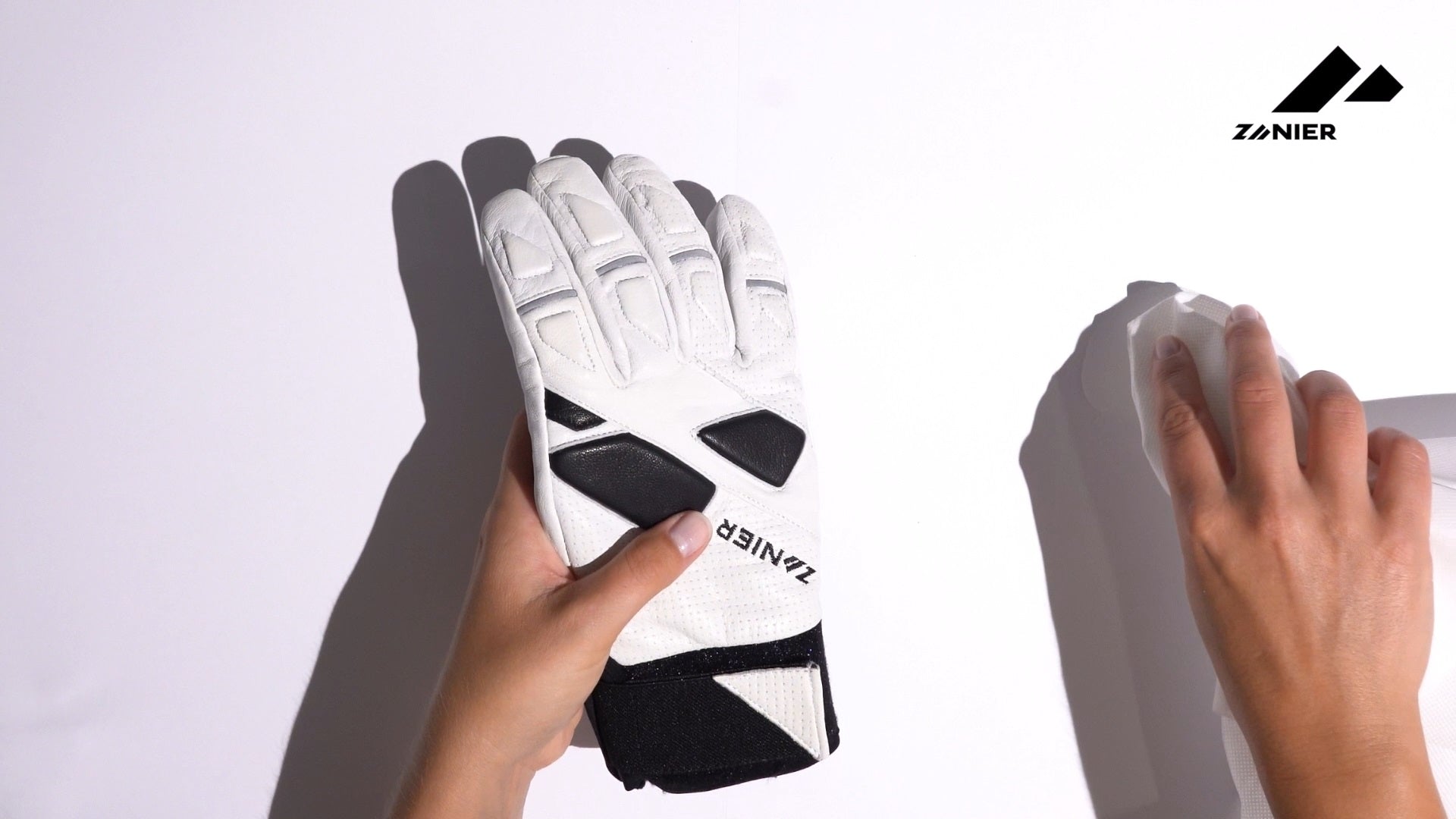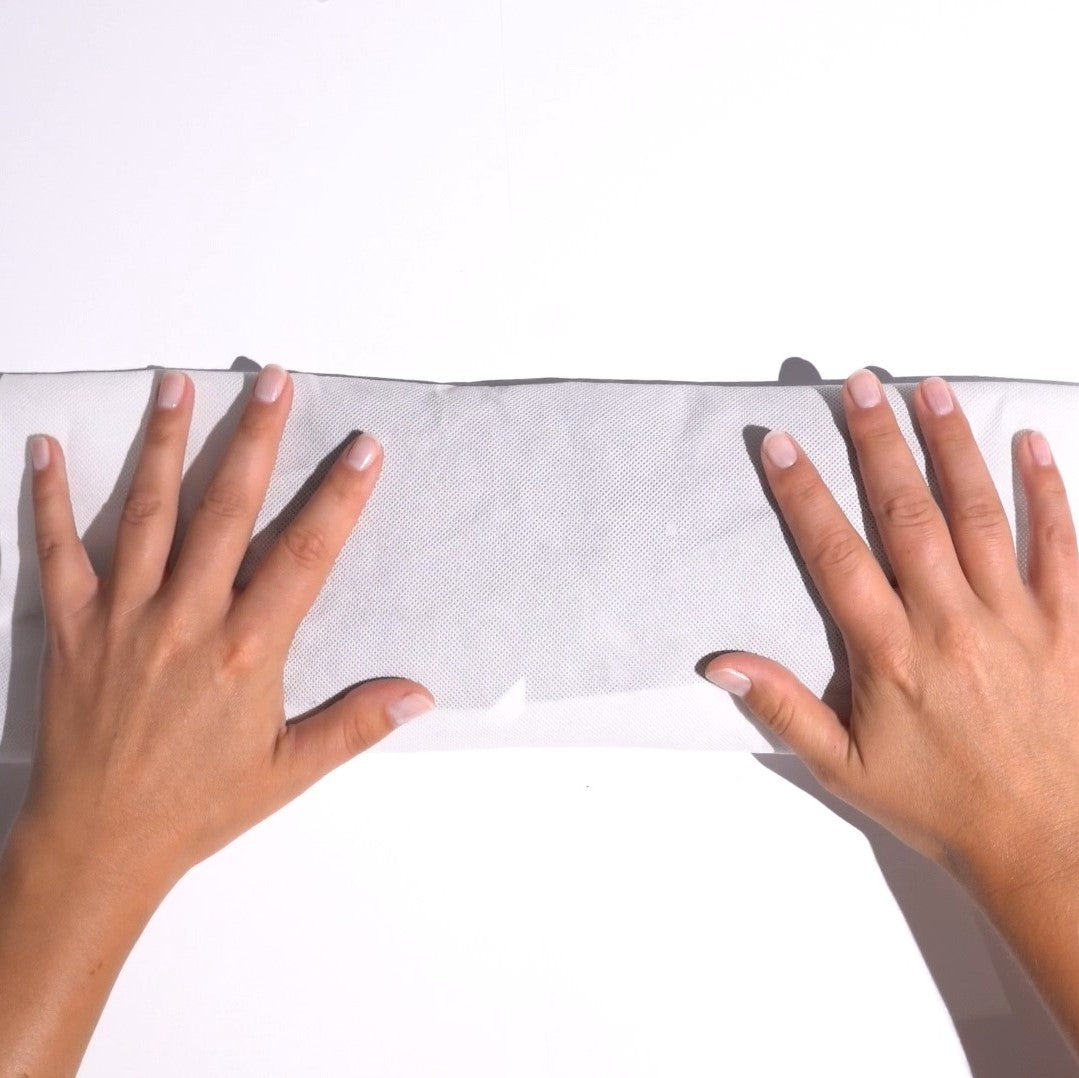 How to dry gloves properly?
Many sports involve a high level of activity, and therefore gloves can become wet on the outside as well as the inside, due to perspiration. Gloves that have become wet should be dried with moderate heat (not on the radiator or tiled stove). It is best to place the gloves in a dry, heated room. It is optimal to hang up the glove, or to place it with the opening facing upwards. To avoid discoloration, do not mix wet gloves with other garments.
Please note:
Do not place the gloves on a radiator or tiled stove when drying. The materials can be damaged by excessive heat and the performance of the materials will deteriorate.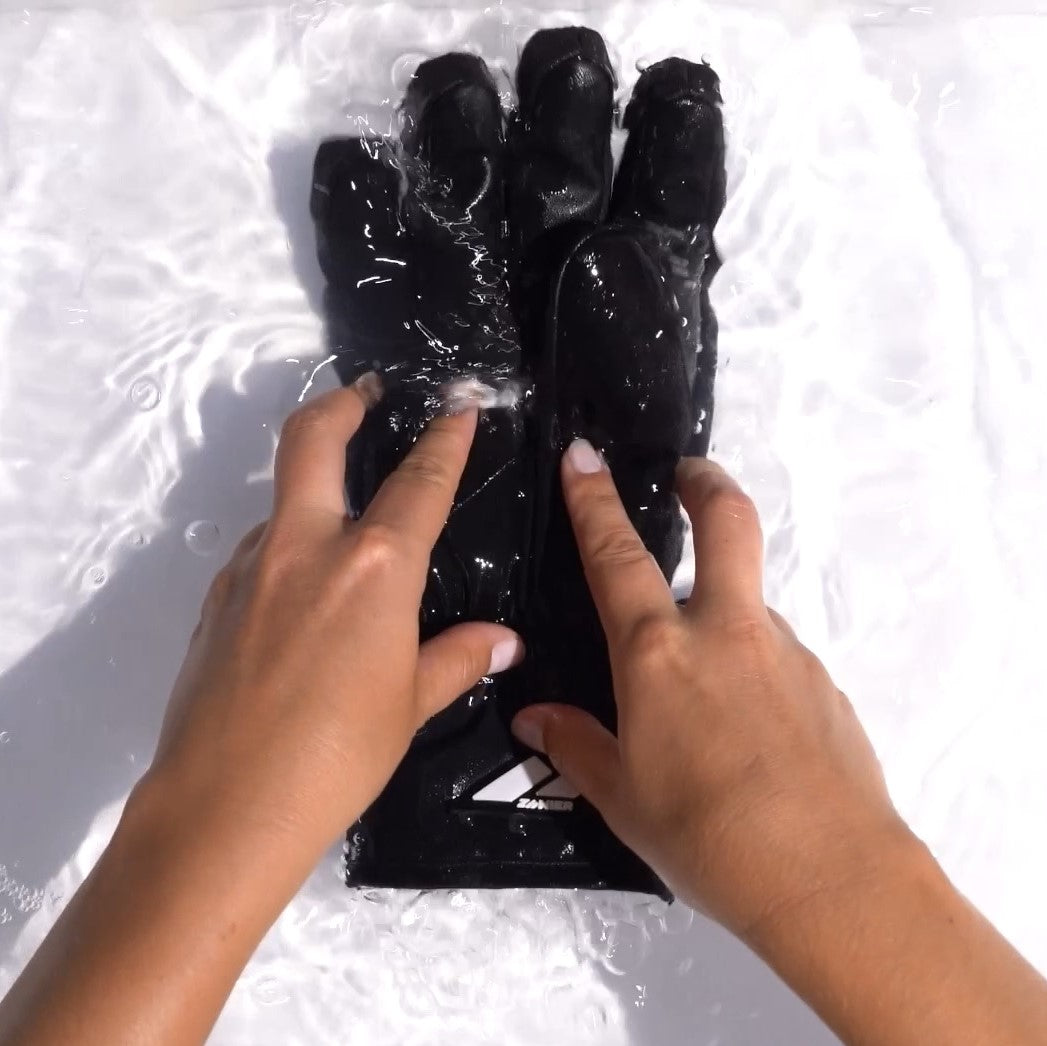 How do I keep the fit of gloves?
ZANIER gloves have a pre-shaped cut. The natural posture of a hand is slightly curved - our cut imitates this posture. The glove should be tried on in exactly the same way - with the fingers curved and not outstretched.
Tip:
ZANIER gloves should fit perfectly with a fist. It is also best to leave 5 mm "air" between fingertips and glove. Air forms an additional layer of insulation and keeps even warmer. Rather, the gloves should be a little too big, as too small.
Exception:
Heated gloves are an exception. Heated gloves should fit well and there should be minimal space between the fingertips and the glove, because the heating elements heat selectively in the fingertips.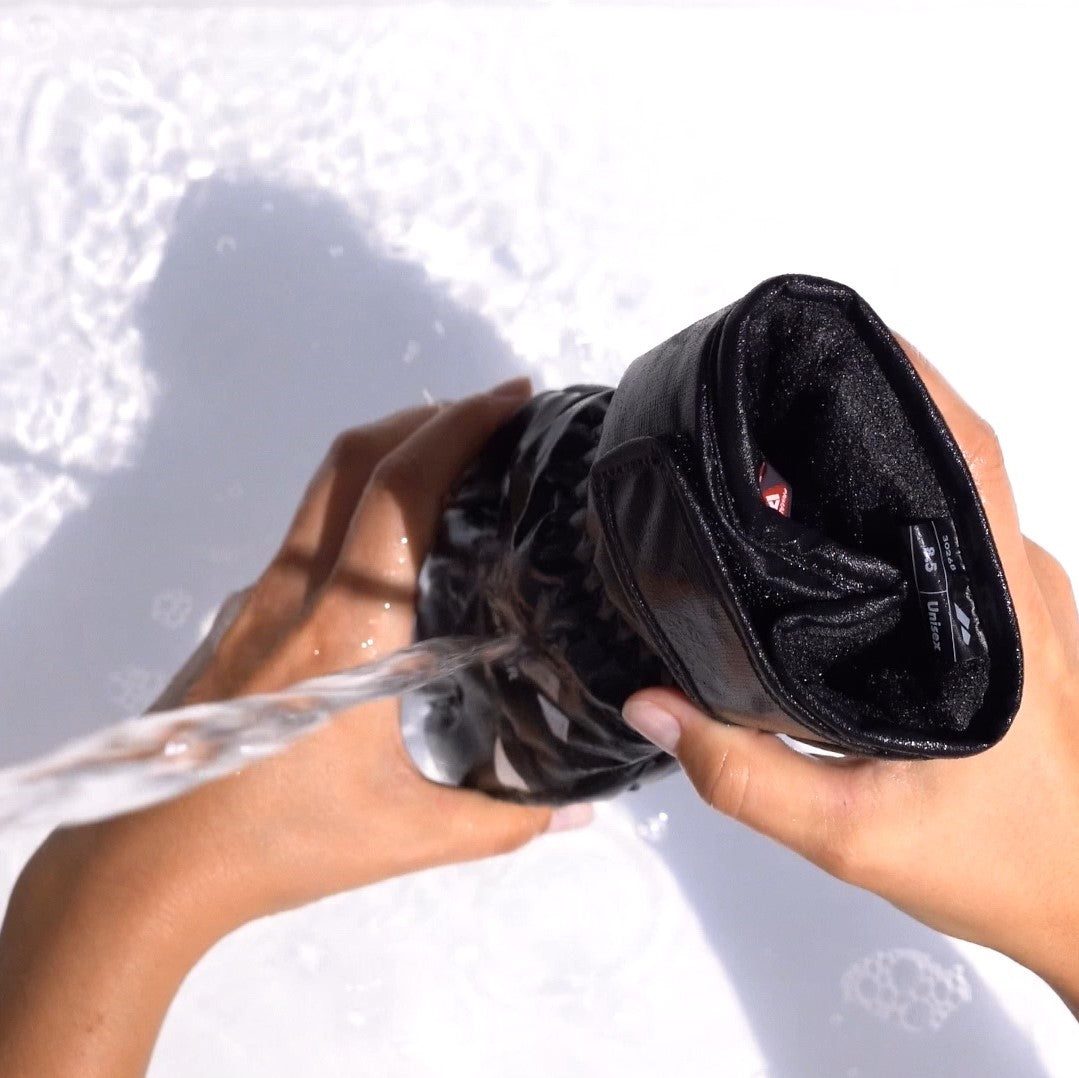 How do I store gloves correctly?
Gloves should be stored in a cool, dark and dry place. The gloves should not be exposed to direct sunlight.
Heated gloves:
To ensure a long service life, we recommend storing the batteries of the heated gloves in cool rooms (at 5° C to 20° C) half charged. The batteries must not be connected to the glove or the charger. In case of long-term storage, discharge the batteries every 6 months and half-charge them again (approx. 3 hours).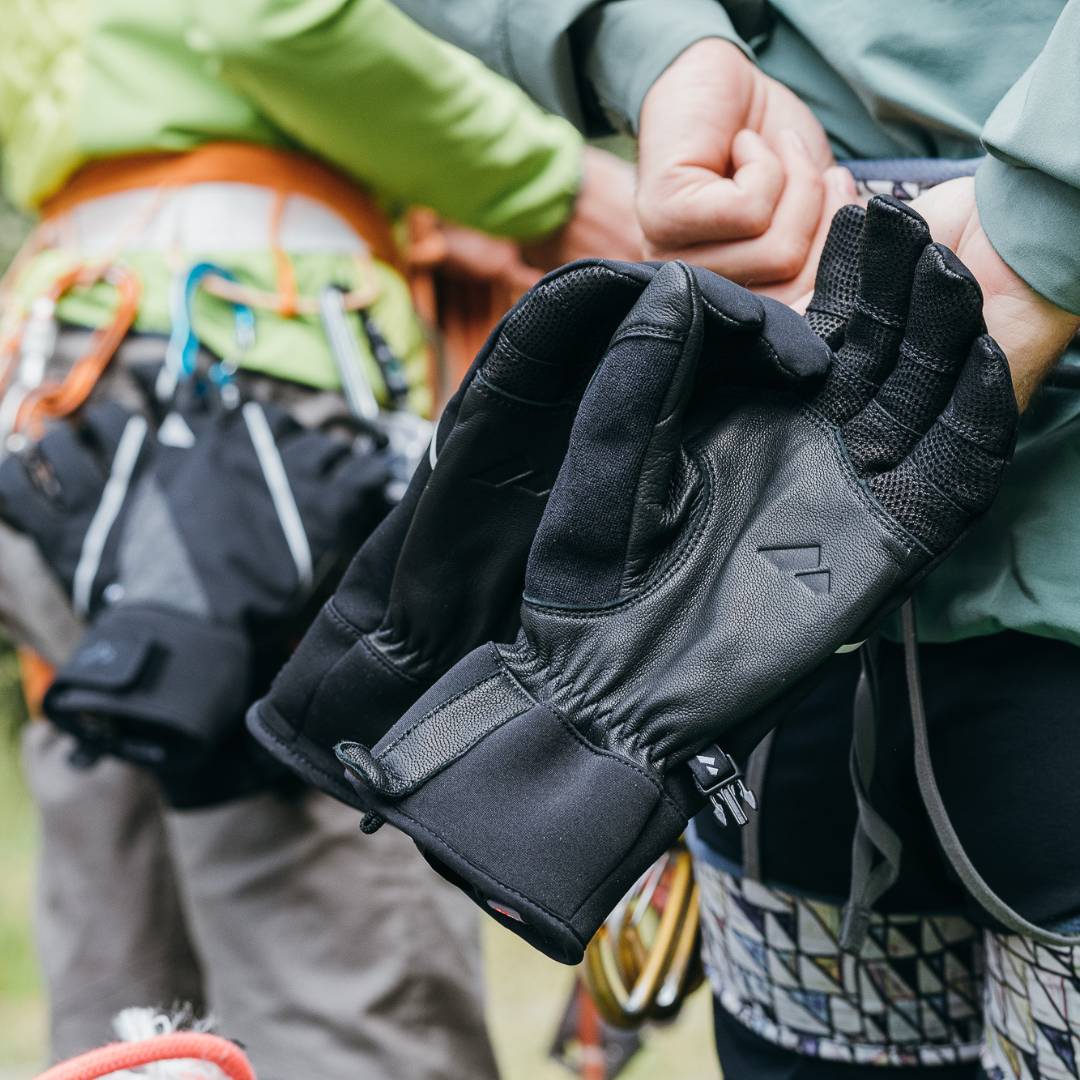 Glove wearing tips
Many ZANIER gloves have an adjustable loop (LEASH). The loop allows the gloves to dangle comfortably from the wrist and thus prevents the gloves from getting lost. Selected ZANIER gloves are also equipped with a hook (CARABINER HOOK). These gloves can be easily attached to the backpack with a carabiner. Often gloves are already strongly strained on the way to the sport, e.g. when carrying skis, snowboards, ... Here you should be especially careful, because sharp (ski) edges easily cut through the most robust materials.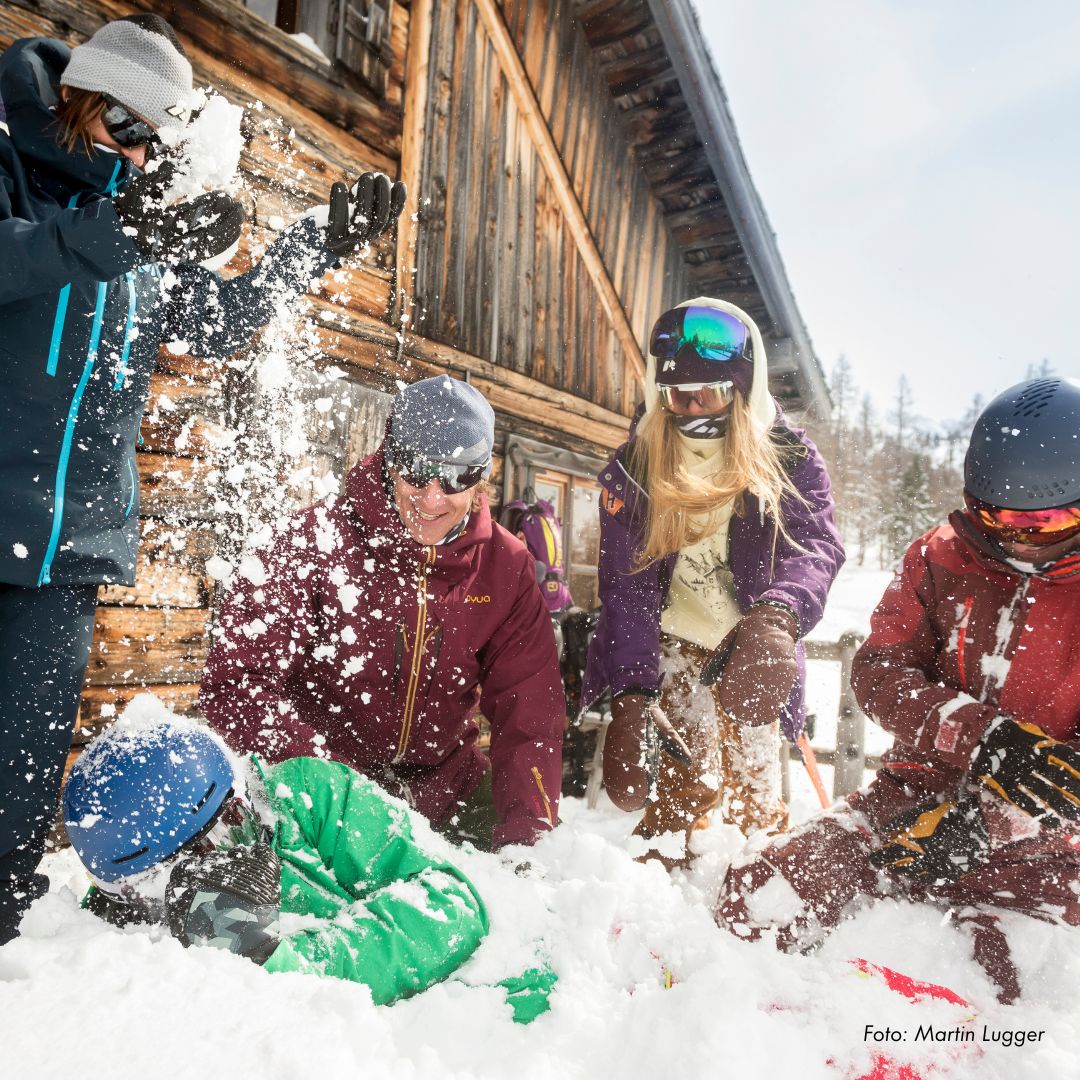 Gloves for different heat sensation
The perception of warmth is subjective and depends on blood circulation, gender and also activity level. Therefore, the warmest glove is not the ideal solution for everyone. For people who are sensitive to cold, we offer highly insulated gloves, e.g. with down or sheep's wool, up to the heated gloves. For people who are not sensitive to cold and tend to sweat, we recommend gloves with less insulation and more grip.
Tip:
On our blog you can find tips on gloves for different sports and needs!
Blog 5 tips against cold hands