Cold is the biggest enemy of unforgettable outdoor and mountain sports experiences. We have tips and the right products for you to avoid the embarrassment of having to warm up with a "Jagatee" in between ;-). You can then do this in peace and with pleasure after carefree outdoor experiences.
Why we freeze our hands first
There is a simple reason why our extremities such as hands, feet and the tip of the nose cool down quickly in winter: when we freeze, our body "sends" the blood to the regions where it is needed most. These are the organs in the middle of the body and our brain. The arms and legs are therefore supplied with less blood, the blood vessels contract and the temperature in the extremities decreases.
1st tip: Stimulate blood circulation & circulation
Movement and light stretching exercises can already help to stimulate blood circulation and thus warm up our body. So: knead your fingers and circle your wrists! The same goes for cold feet, of course. If you want to protect yourself against cold in the long term, you can train your vascular muscles with swap baths. Showering calves and forearms alternately with warm and cold water sustainably improves blood circulation! In addition, regular exercise boosts blood circulation and ensures warm hands and feet in the long term. It's best to integrate it into your morning routine and start the day warmed up!
2nd tip: The right gloves
Important: Steer against cooling right from the start with dry and warm hands. "Individual cold sensation and activity level are crucial to insulation, and we tailor our lines accordingly. Models for highly active athletes are logically less insulated than classic alpine ski models, especially for women," says Managing Director Markus Zanier, who himself spends every free minute in the mountains. This is because sweating in the hands should also be counteracted, as it later cools the hands down considerably. Functional materials that cushion temperature differences are important. Membranes such as Sympatex or Gore-Tex, which keep hands dry from the outside and inside.
Women have been shown to freeze more often and more than men, for two reasons: Female bodies switch to emergency care more quickly and have less muscle mass. "We therefore offer almost every glove in the women's collection as a mitten. There's room for extra insulation and also to move your fingers," says Markus Zanier.
Back in 1999, Zanier pioneered heated gloves, and since then has significantly increased its expertise in the heating segment. There are now 6 different heat models from Zanier. The gloves heat up to 10 hours on three levels. "For people who are sensitive to cold, our heated gloves have become the most important accessory in winter. In our blog with freerider Anne Wangler, we talk to her about Raynaud's Syndrom. Our heated gloves help many patients avoid numb hands, circulation problems or pain.", says Markus Zanier.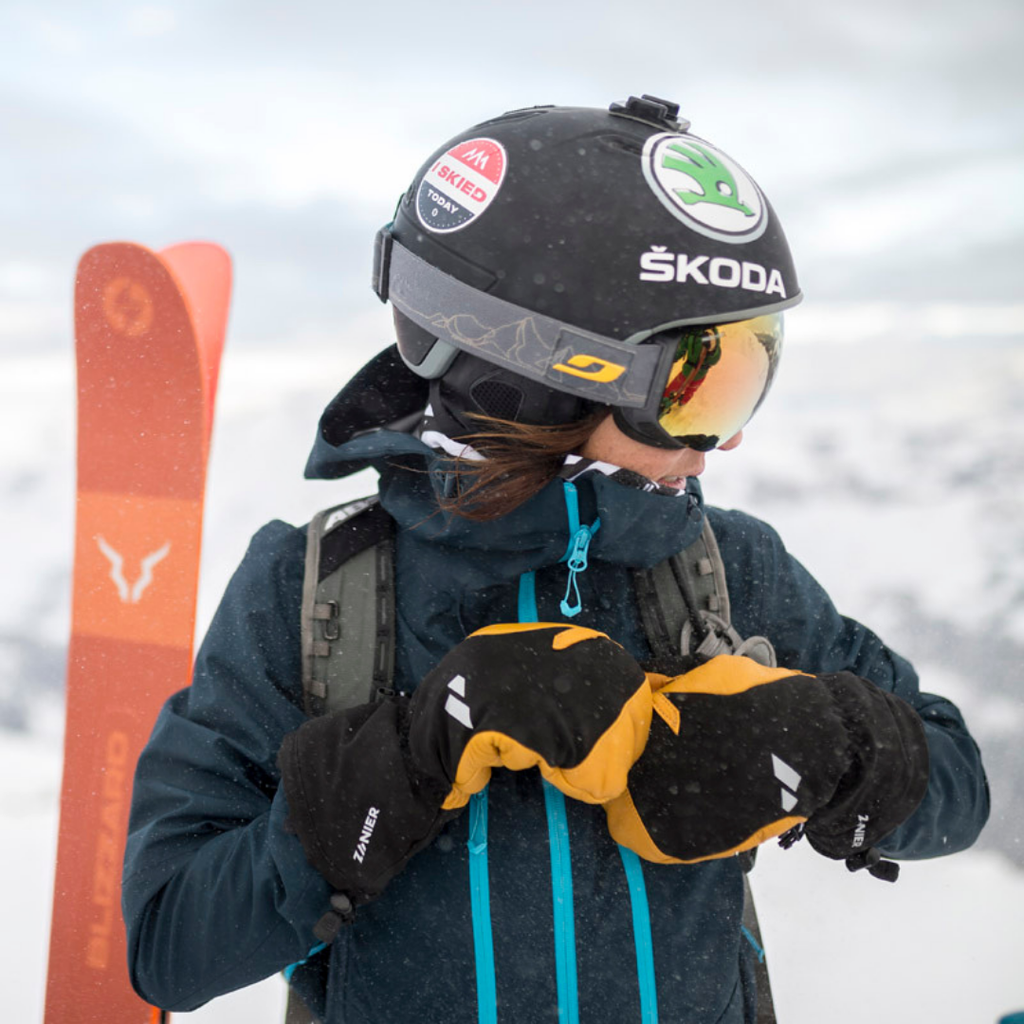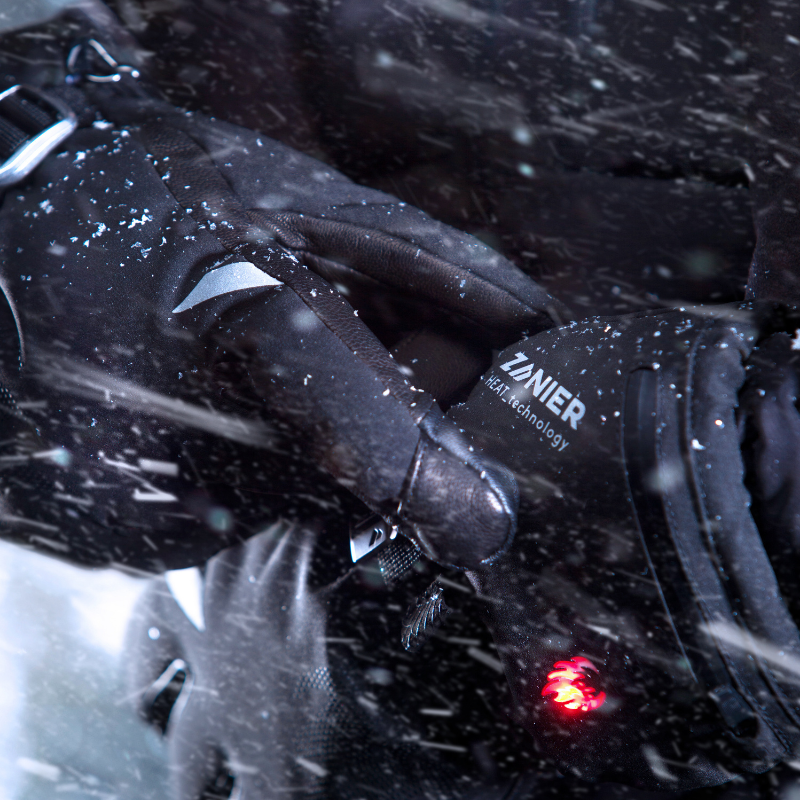 Whether mitten or finger glove, you should always choose the right materials for your gloves! Down, merino wool, silk and sheep's wool provide cozy warmth on the hands. Markus Zanier: "Natural Tirolwool is not only sustainable, but also temperature-regulating. It is used in Zanier's mountain sports line, which was developed in cooperation with the Tyrol Mountain Rescue Service and also has many functional features. The models guarantee stability and warmth in every alpine situation. Our down gloves also perform at extreme temperatures. Merino lining feels great and provides additional insulation."
By the way, the tried-and-tested onion principle also applies to gloves. Andrea Zanier: "My tip when feeling cold is layering with thin silk or merino gloves. These underlays warm wonderfully as a first layer and can also be worn solo in the milder seasons. In addition, our liners are touchscreen compatible and protect if you ever need to take off your over-gloves for handling."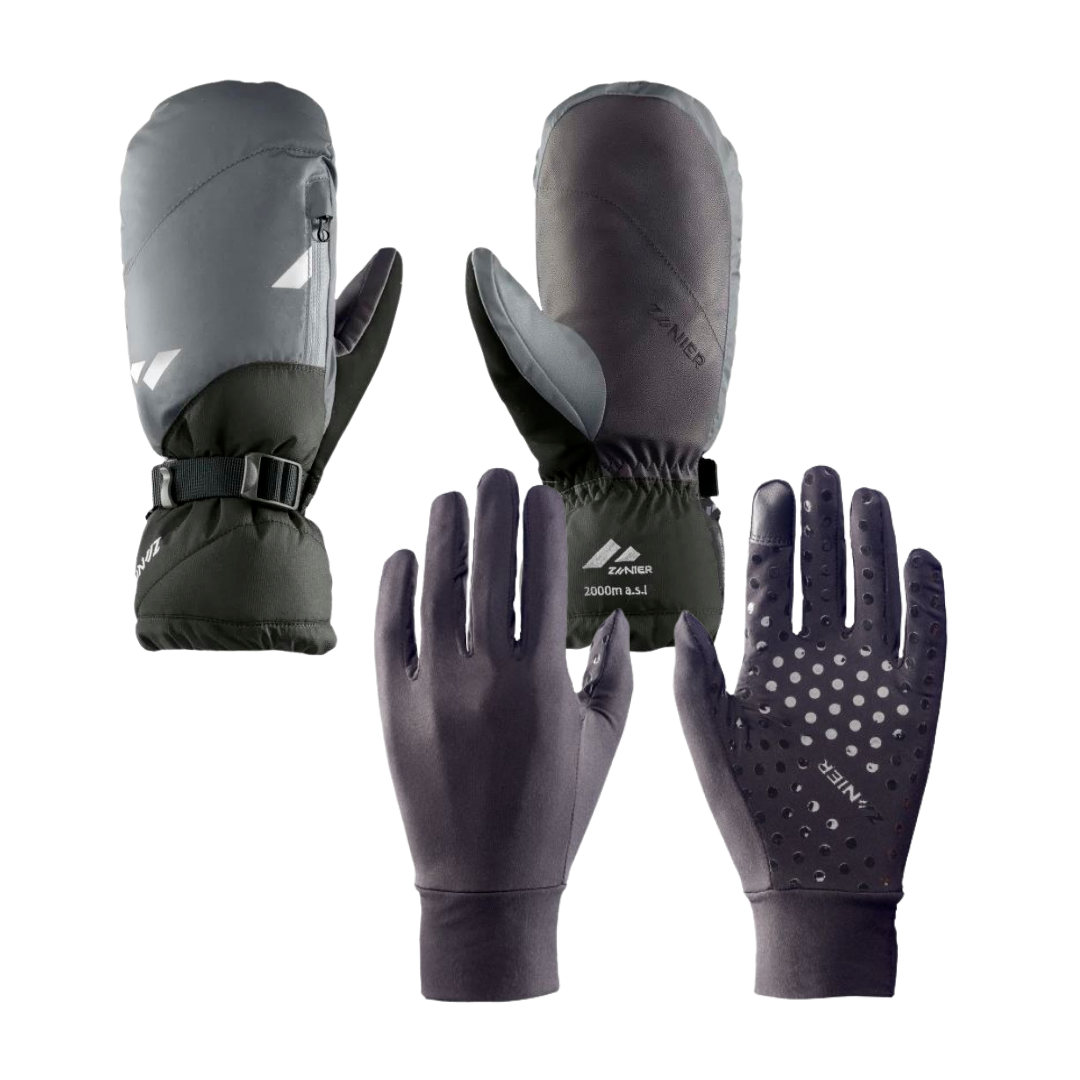 RIDE.GTX Mitten
RIDE.GTX comes with a separate, thin inner glove that can also be worn solo and is touchscreen compatible through TOUCH. The combination of waterproof GORE-TEX plus Warm technology and warm LOFT insulation provides maximum protection against cold and moisture. In addition, HEAT-PADS keep you warm for 8h in extreme temperatures.
Also available as finger glove!
buy now!
3rd tip: The little ovens for your hands: head-pads
In addition to warm insulation and functional materials, heat pads in Zanier gloves also heat up: small, natural heating pads come into an extra pocket on the backhand, and give off cozy warmth for up to 8 hours. That's enough for a day of skiing.
4th tip: Heat from inside
Eat and drink yourself warm! The right nutrition sustainably supports the cardiovascular system. So: fresh food, vitamins and valuable minerals are the order of the day! In the short term, a warm tea also helps, it warms from the inside and the hands can be additionally warmed up at the bowl.
5th tip: Look after yourself!
Sufficient water, healthy nutrition and enough sleep are directly related to a positive heat balance. Pleasure products that worsen the blood circulation, however, are often the triggers for a quick feeling of cold. These include smoking and alcohol in the first place. When we are under stress, our body releases more adrenaline. This also leads to vasoconstriction and thus to cold hands and feet. So: consciously relax and take time out ;-).
Photocredits: Florian Albert | Martin Lugger