The perception of cold is individual. Certainly everyone has a friend who needs many layers more or less clothing than you do, right? So everyone adapts to the temperatures quite differently. In unserer In our alpine region, one quickly reaches his/her limits in winter with high sensitivity to cold. Effects of cold on the human body are numbness or shivering, and both are to some degree quite normal. However, if freezing becomes painful and fingers or toes turn pale, there might be something else behind it. Ever heard of Raynaud's syndrome?
Triggers & Symptoms
A distinction is made between primary and secondary Raynaud's syndrome: Primary Raynaud's syndrome is usually harmless and the cause of the disease cannot be clearly identified. Secondary Raynaud's syndrome is usually associated with various underlying diseases. For example, disease, injury, heredity, or overdose of certain medications can cause this condition.
Raynaud's syndrome symptoms usually manifest in response to cold, but emotional stress can also be the trigger. The constriction of blood vessels in such situations is actually a natural protective response of the body. In Raynaud's syndrome, however, the blood vessels react too intensively to these stimuli - painful, usually seizure-like constrictions of the arteries are the result. As a result, the fingers of those affected become cool-associated with a feeling of numbness as well as a change in color in one or more fingers. When the numbness subsides, a stabbing or tingling pain often occurs. In secondary Raynaud's syndrome, severe skin tissue damage can also result from the lack of oxygen to the affected areas.
What to do?
Rapid cooling and injuries to the fingers should be avoided. Exercise, massages that stimulate circulation, and avoidance of nicotine and vasoconstrictor drugs also help. Most importantly, however, Raynaud's syndrome sufferers should protect themselves well from cold and damp in advance. The whole body, but especially the fingers and toes, should be kept warm by appropriate clothing. Thesedays, heated alpine gloves provide ideal protection for people suffering from Raynaud's syndrome.
6 questions to Anne Wangler
Anne Wangler, professional freerider and member of #zanierfamily for several years is affected by the Raynaud's syndrom herself and talked to us about it in an interview:
When and how were you diagnosed with Raynaud's syndrome Anne?
For as long as I can remember, I have had this disease. However, I think it got worse with puberty. It was first diagnosed about 1 years ago. I have been examined by several specialists, toured all over Germany - Koblenz, Munich, Berlin. Unfortunately, there is no real prospect of a cure.
In which situations do you feel particularly cold?
I have increasing difficulties in temperature ranges between +15°C and -10°C. The damp cold makes it particularly difficult for me. The core body temperature is generally normal, only the hands and feet are affected.
To which degree does freezing (Raynaud's syndrome) affect your daily life?
Well, I have probably chosen the most unfavorable hobbies imaginable...It really affects me a lot. Some things I can't even do anymore. I always wanted to be a mountain guide.That ship has sailed. I used to do quite a lot of ice climbing, which just doesn't work anymore. It's similar with climbing in the summer/fall, because it's already enough if the rock is a little cold. It just gets dangerous and there you have to weigh what risk you want to take.
Does Raynaud's syndrome affect your career as a freerider?
Immensely. Skiing is EVERYTHING for me, but I increasingly get to the point where the suffering is simply too great. The HOT.STX is ALWAYS with me, as well as heated socks. Without functional products I could most likely no longer pursue my sport - so these are worth every penny!
What are you personally doing to protect yourself from Raynaud's syndrome? Do you have any tips?
As I said, the heated mittens are my all-time companion. In addition, I use heated socks and heating cream for fingers and feet. I make sure that I always have enough layers with me and keep myself warm. I always have some hot water or tea in my backpack. In the event of a severe attack, the only thing that helps in my case is hot water or body heat, i.e. putting my hands under my armpits. This takes about 1 minute until my circulation is able to work again and I can think clearly. Unfortunately, movement and arm circles don't help me or take too long, so that my circulation stops working even earlier.

It is insanely important to keep warm and to act FAST in case of an attack. I.e.: "No, I'm not going to make another run", but look immediately that I stimulate the blood circulation again. The longer the attack lasts, the harder it is to get the circulation going again. At this moment I am experimenting a bit with the drug "Niacin", I can't say much about it yet.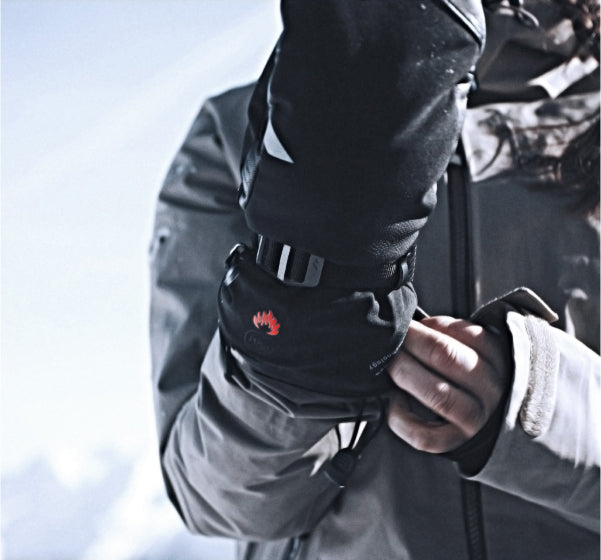 HOT.STX
The ZANIER classic among the heating gloves is the perfect companion for freezing winter days. The ecological SYMPATEX®membrane makes the model waterproof, the THINSULATE® insulation is light and robust. The upper material 4-way-stretch FLEX stands for comfort, the palm is made of noble, durable goat leather. With TOUCH function for operating the smartphone and LEASH loop to attach the glove to the wrist.
buy now!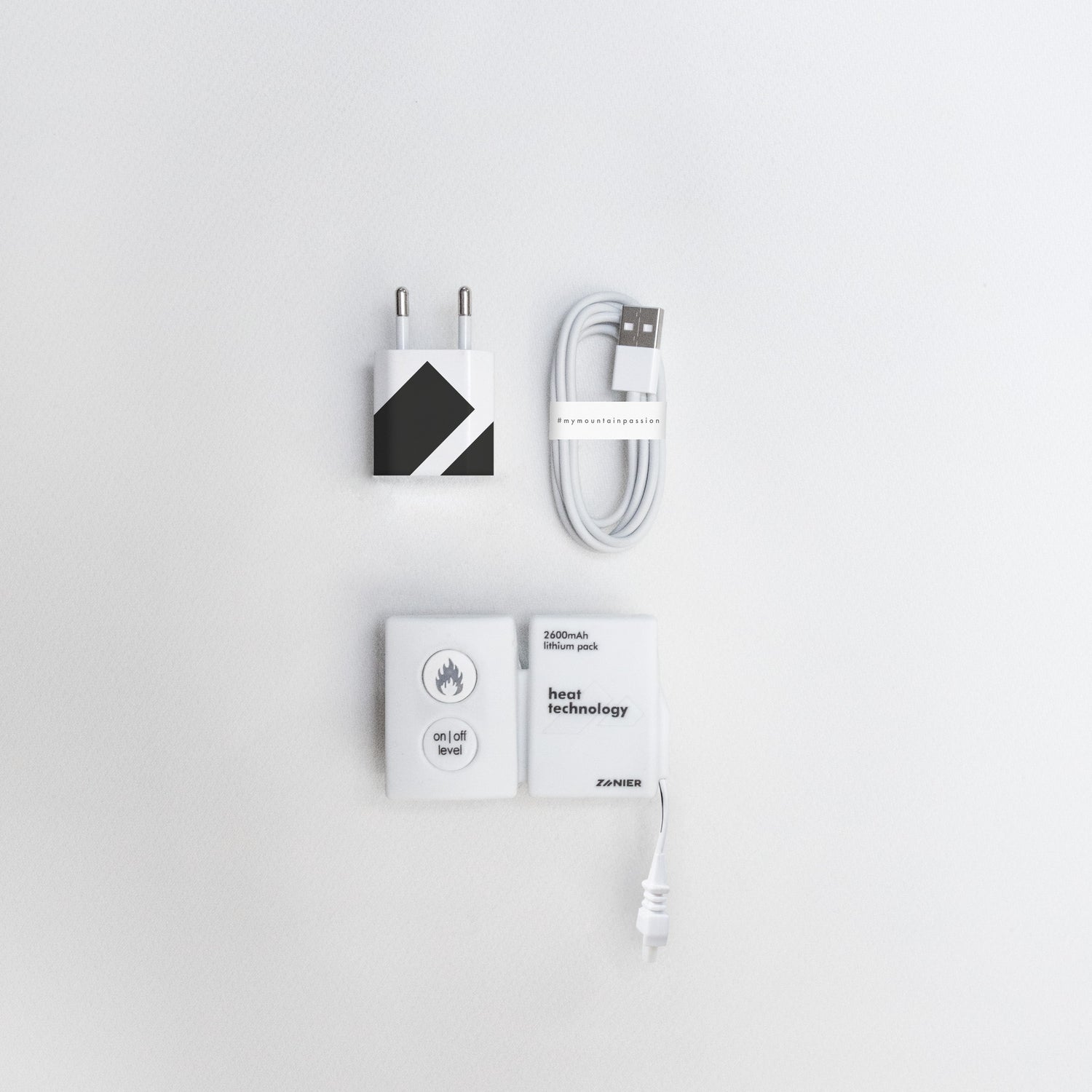 HEAT BATTERY 2600 MAH
1 USB cable as spare part for HEAT.STX (26038), HOT.STX (26048) and AVIATOR.GTX (26028).
buy now!
Photocredits: Anne Wangler | Jochen Reiser | Lee Cohen
Video: ATTIC Film