"To be the first Briton to win the World Cup, and in Kitz to boot, it doesn't get much closer to a dream! Normally I am not embarrassed for words, but now I am speechless - the victory means the world to me!"
From the plastic slope in Great Britain to the top step of the Alpine Ski World Cup
Dave Ryding is Britain's most successful Alpine World Cup skier in the disciplines of slalom and giant slalom. The talented Englishman lives in Bretherton, County Lancashire, north of Liverpool, and gained his first ski racing experience on artificial slopes at the age of 8. "I learned skiing on plastic mats!" were also his first words after his historic victory on the "Ganslernhang" in January 2022. Dave "The Rocket" Ryding makes one thing clear: you don't necessarily have to grow up in the mountains to make it to the top in skiing! With this statement, Dave hopes to inspire the younger generations in his home country to pursue their dreams as well.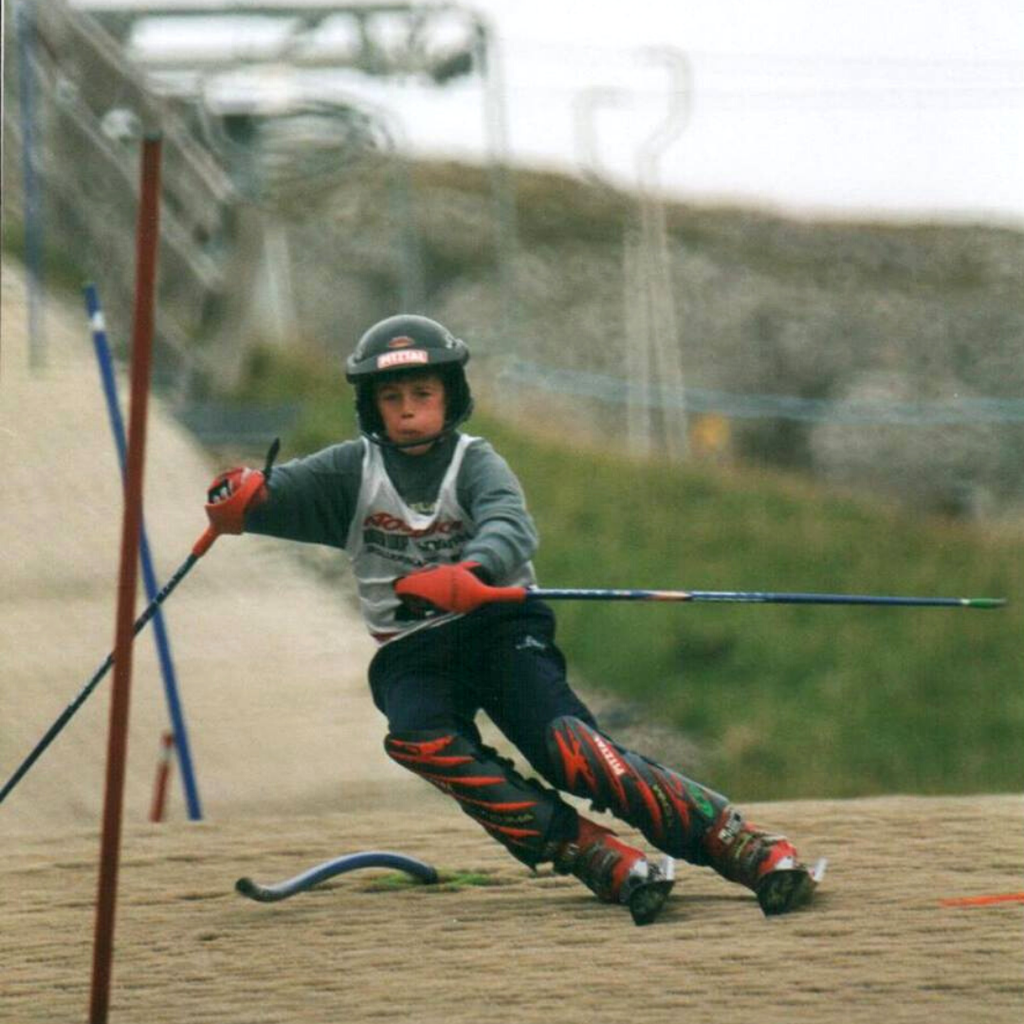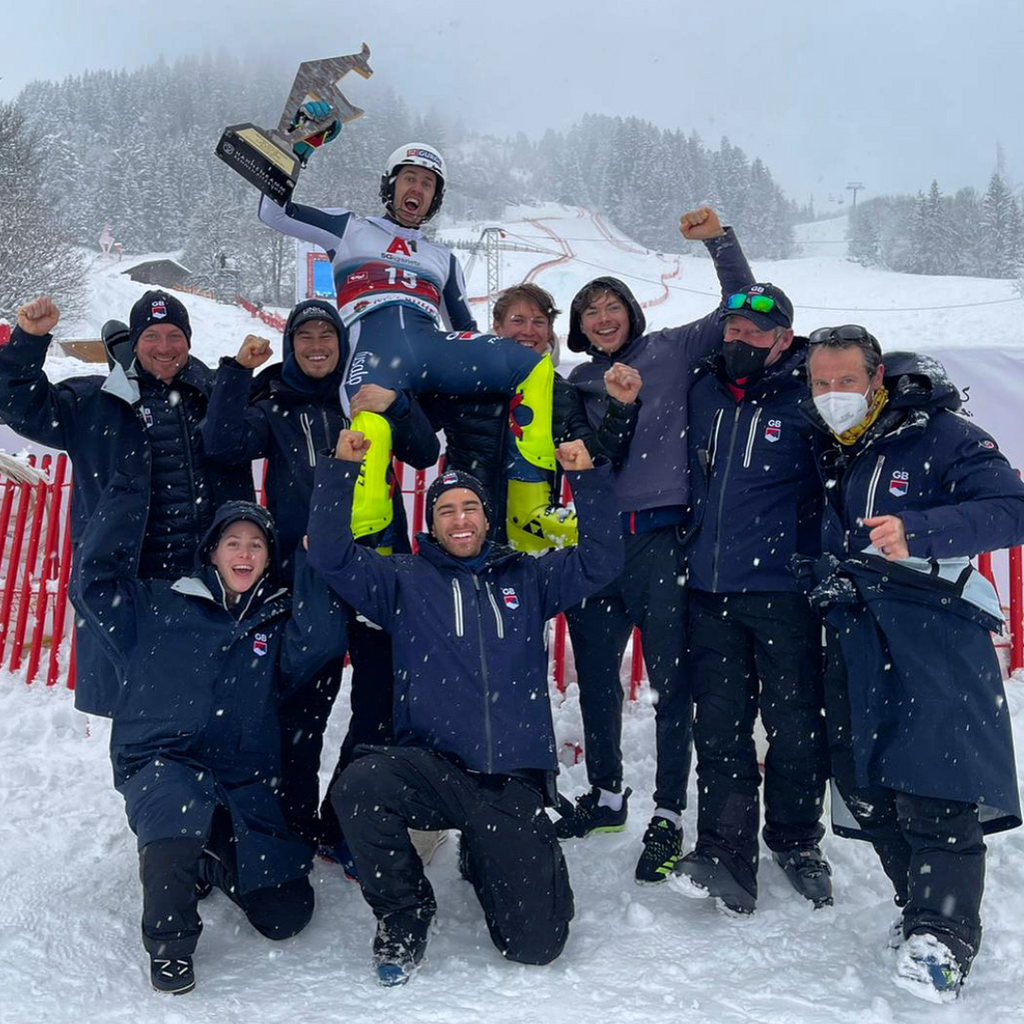 Finally, at the age of 13, Dave's racing debut on snow started, followed by his first FIS races in April 2002. Dave became British Champion four times and has been competing in World Championships and Olympic Games as well as in the World Cup since 2009. In 2017, also in Kitzbühel, he achieved his best World Cup result to date with second place.
Touching pictures finally reached us on January 22, 2022 - it was not only Dave's first victory in a World Cup race, but at the same time the first World Cup victory by a British athlete since the beginning of the Alpine Ski World Cup! A historic and very emotional moment for Dave, for his coach Jai Geyer, co-coach Alain Baxter, for all the proud British fans and of course for us - we're glad you're part of our #zanierfamily, Dave!
We met the sympathetic athlete and asked him a few questions:
When did you realize that you wanted to professionalize your skiing hobby into a sporting career?
"Even though I grew up racing on the Dry Ski Slopes of the UK and not going to train on snow until 13, I always had an eye on the competitive side of skiing. I joined the race team at Pendle Ski Club at 8 so I started racing in the UK around 10. I guess I always raced even though I got into skiing to go on a ski holiday. I am a competitive and sporty person. Any sport I do, I wonder how I can compete in it."
What do you think is the special challenge of slalom?
"Slalom has many aspects so being able to deal with all the variables is the main challenge. If you want to be ranked in the top 15 you have to be good on all snow, all terrain and in good physical shape. I love the challenge to compete and I always sit wondering how I can be better."
As a top athlete, physical training isn't the only thing that matters. How do you keep yourself mentally fit?
"Yes, you are correct. The older I get the more important I see the mental side is and the more I feel mental fatigue as the season goes on. I am not the best at dealing with mental pressure and fatigue as I am always searching to improve so maybe I tire the brain out too much. It is very important to have other things going on in life, I feel helping run my Cafe gives me a different perspective on life."
Do you have any advice for young athletes who are just starting a professional athletic career?
"Absolutely. It is important to learn to enjoy the life of an athlete. Firstly, enjoy the training, enjoy the fact that you are able to get up in the morning and work on yourself. Secondly, it is a very long road for most to get to the top, consistency, hard work and a relentless desire will get you to the top. You have to out work the best, I know how hard I train, and I will continue to apply my work ethic until my body or my mind says enough is enough. The best won't just let you beat them, you have to earn it!"
What's next? Tell us about your plans for the future...
"202 is next. Another year, another chance to life the life of a ski racer and try my best to achieve even more in this sport! I will take it year by year now, I cannot mentally commit 4 years like I used to. But that doesn't mean I won't be around in 4 years, it just means I will focus one year at a time. After skiing, firstly I will take a break, then I will see what I chose to do. I love skiing and I have a lot of knowledge in the sport now so I will use it to pass onto the next generation I am sure."
Photo header: Tirol Werbung | Neusser Peter | Kitzbühel