How familiar are you with glove materials? There are suitable gloves for every sport, for which specific materials are processed. We show you an overview of the most important materials for your sport & your gloves.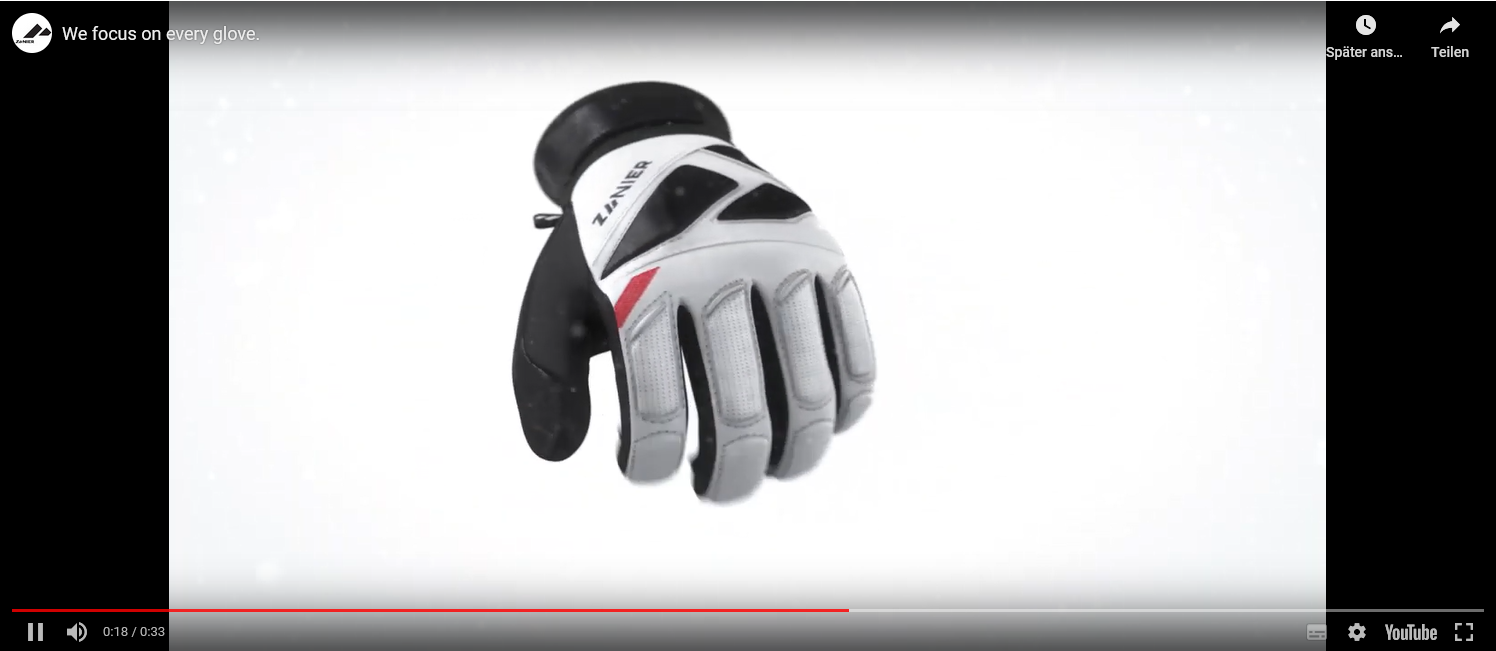 An elaborately crafted glove can be made of over 200 parts, as our video shows quite well. Roughly divided, gloves consist of outer material with or without reinforcements, possibly a membrane, insulation material and a lining layer. In the development of our gloves flows not only the input of talented and passionate athletes of every sport, but also more than 50 years of experience and our limitless ambition to innovate.
A question that is at the top of Zanier's product development agenda: How sustainable is a material? Is it recycled or recyclable? Since 2019, Zanier Gloves is the first 100% climate neutral glove brand worldwide. To keep reducing Zanier's environmental footprint, our CEO Markus Zanier is always sourcing for new, sustainable raw materials. We learn more with each collection, especially through Climate Partner or the fair fashion label bleed clothing, with whom we developed the first glove that closes the recycling loop.
Photo: bleed clothing
1. The outer material of a glove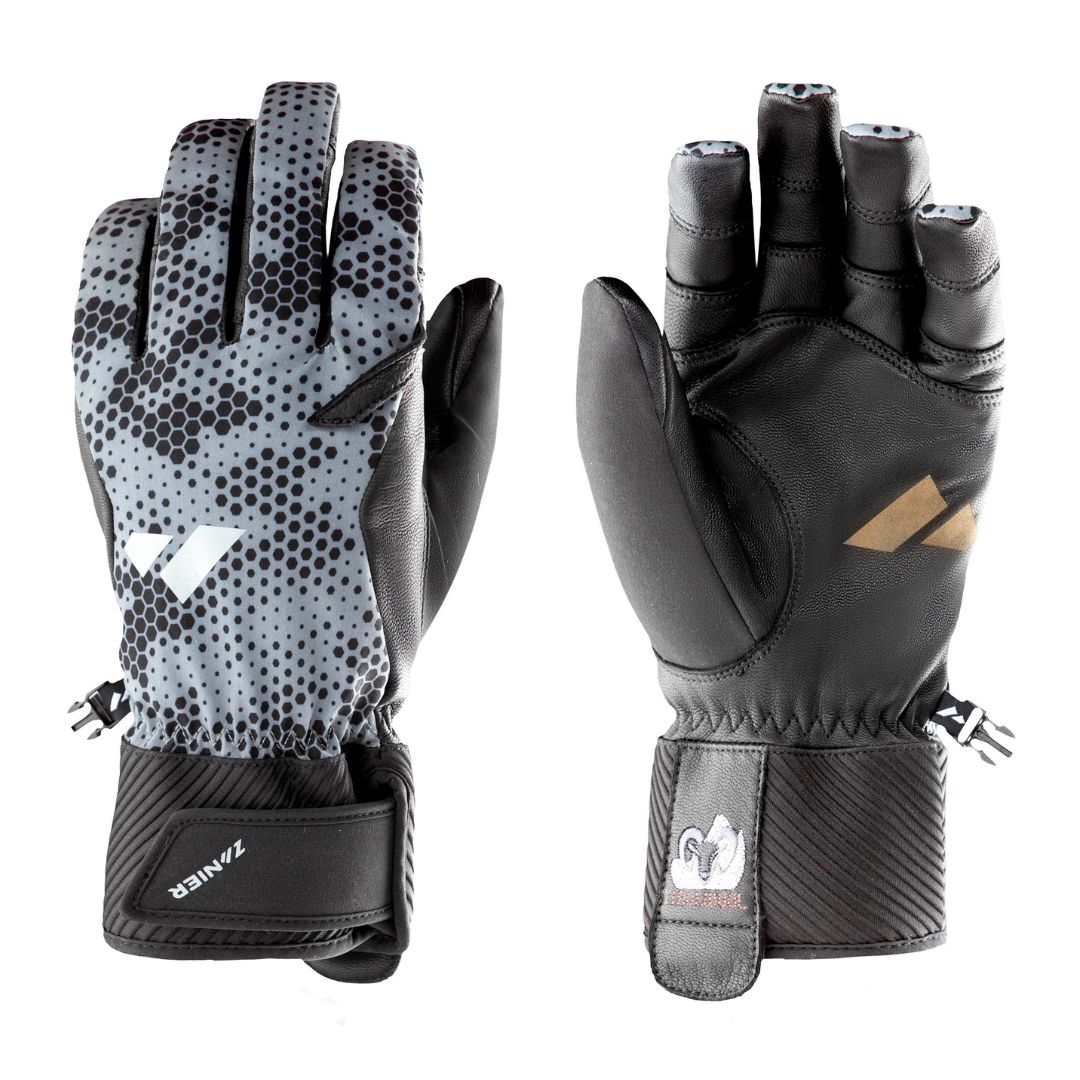 The outer material of a glove must offer protection - i.e. be water and wind resistant and also strong and durable. The so-called "shell" material is in most cases microfiber. At Zanier, we prefer to use materials with stretch content, which we call Zanier FLEX. The Zanier Stretch material is highly elastic and offers optimal freedom of movement of the hands.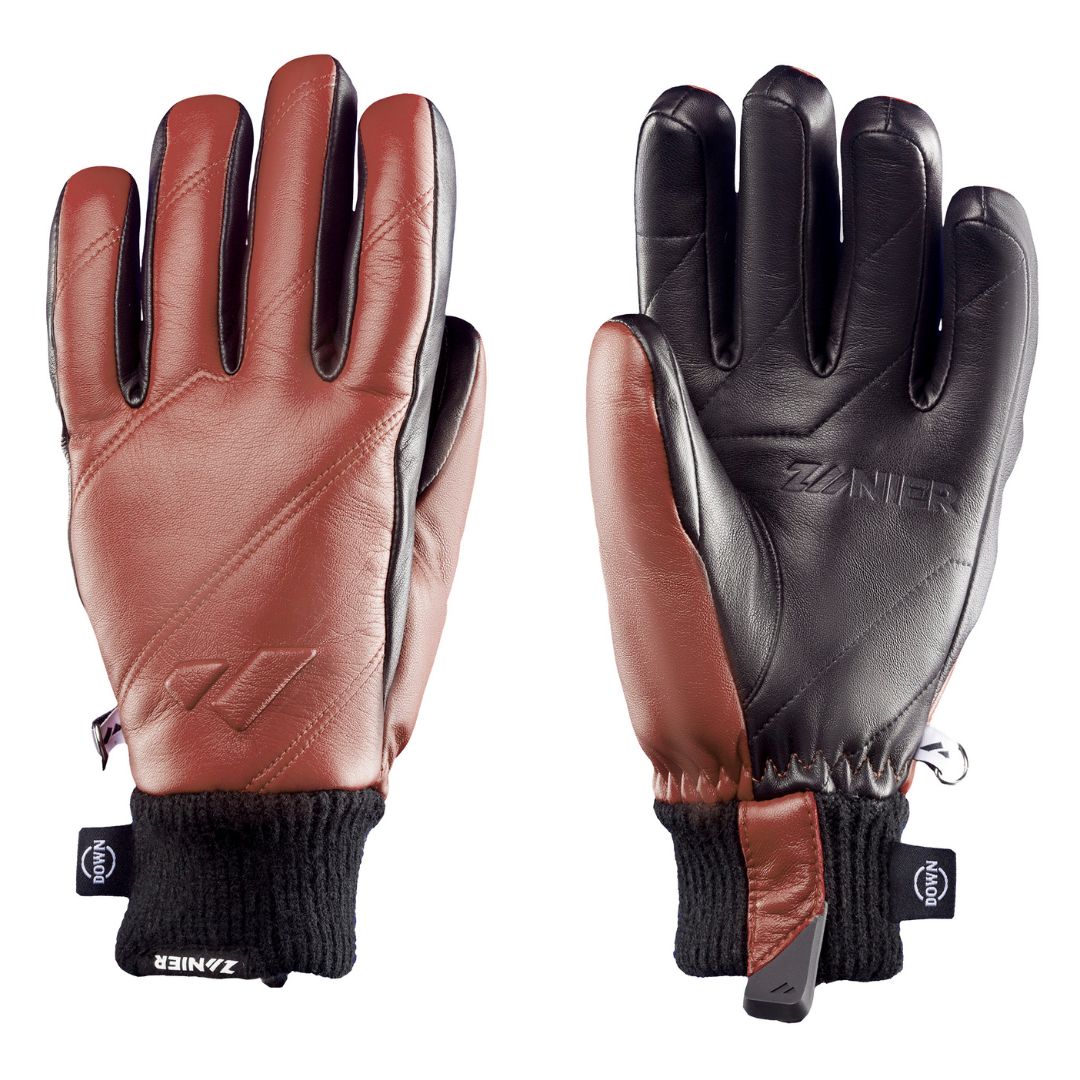 The second most commonly used outer material for gloves is LEATHER. Leather is particularly robust, provides support and is comfortable to wear. At Zanier we use the finest goatskin for full leather gloves or leather trim on the palm and backhand. The synthetic leather Amara is often used for the palms, as it gives a particularly firm grip on the poles or bike handlebars. Due to the Zanier sustainability strategy and our CO2 neutrality, we are using more and more PFC-free leather.
LODEN is made from natural virgin wool from Austrian mountain sheep. From this we make one of our most popular outdoor gloves. The traditional processing creates the special look as well as a natural weather protection.
NEOPRENE or WOOL KNIT are outer materials that are used in most cases for waistband or applications, but are also used in the bike area for the entire glove. Wool and neoprene are particularly flexible and therefore very comfortable. We use KORK for particularly sustainable products, which we label with the Low Impact Icon. As a trendy application or as a handy patch on the palm, cork makes sense, is natural, durable and sustainable.
2. Membranes for waterproof gloves
Many outer materials are now water-repellent, which is why gloves are sufficient even without a membrane for the average winter sportsman. Nevertheless, a membrane is a purchasing argument for many customers when buying gloves. Children's gloves with a membrane are particularly important, as the little ones simply love to play with snow. For adults, the following applies: all sports where the hands come into contact with ice / snow require gloves with membrane. So when ice climbing, snowboarding and of course freeriding (Powder Baby!). The membrane regulates waterproofing, and not insulation, i.e. warmth. Nevertheless, the membrane is indirectly related to warm hands: When hands get wet, they tend to cool down. On the one hand, this is the case when water enters the glove from the outside. On the other hand, if gloves are not breathable, you consequently sweat at high activity levels and your hands later cool down during inactivity or colder temperatures. For this reason alone, a high-quality membrane is crucial for the feeling of well-being.
The SYMPATEX® membrane delivers top performance with maximum ecology. The polyester-based plastic membrane is waterproof and breathable. At the same time, SYMPATEX® materials are 100% climate-neutral, 100% recyclable, PFTE- and PFAS-free and Standard 100 by Oeko-Tex® certified.
GORE-TEX gloves offer durable weather protection and comfort, balanced heat transfer and optimal moisture management. In selected models, Zanier already uses the PFC-free GORE-TEX membrane, which is PFC-free while maintaining durable performance and has reduced carbon footprint. In addition, Gore offers different technologies such as Gore Active Technology for high breathability, Gore Grip Technology as an innovative solution for high tactility and Gore Plus Warm Technology, which supports optimal insulation.
3. Windproof materials for outdoor gloves
When biking, hiking, cross-country skiing or running, gloves with windproof materials protect the hands from cooling down. A well-known windproof membrane is WINDSTOPPER® from Gore-Tex, which has in the meantime been named Gore-Tex InfiniumTM.
WINDSTOPPER® Gloves by GORE-TEX LABS
Absolutely windproof. Outstanding comfort. Gloves with WINDSTOPPER® product technology block out any wind and are ideal for cycling or running or simply to spend a day outdoors with friends. Gloves with Windstopper® product technology are also extremely breathable and feel particularly comfortable on the skin.
SYMPATEX®
The windproof material of SYMPATEX® is a laminate that we use as a shell in our recycled glove Bleed X Zanier. It is PTFE-free and PFC-free, optimally breathable, water-repellent and windproof. The laminate is 100% recyclable, which is why we also take the Bleed X Zanier gloves back at the end of their service life and close the recycling loop together with partner Sympatex® via its Wear-to-Wear system.
SCHOELLER®
The elastic wind- and water-repellent schoeller®-COMFORTSHELL-soft-shell fabric
consists of several elastic textile layers and guarantees high weather protection as well as maximum freedom of movement. The fabric surface is made of polyamide with ECONYL® yarn, which is manufactured from regenerated material. In Aquafil S.P.A.'s ECONYL® reclaiming program, recyclable materials are collected from landfills and the world's oceans and returned to production cycles (More on Econyl here www.econyl.com).
4. Isolation materials against the cold
In general, the quality and quantity of the insulation material are responsible for - well, the insulation - and therefore the cozy warmth in the glove. Insulation materials for gloves are mostly the same that you know from your winter jackets. Zanier uses the following insulation materials for gloves: certified down, Primaloft®, natural materials like Tirolwool® or artificial down like Zanier Loft. Sometimes more, sometimes less insulation is used in a glove. The sensation of cold is completely individual, but the degree of insulation is influenced by gender and activity level. Experience shows that women tend to freeze more than men, which is why Zanier women's gloves are more insulated than men's and unisex models. Then there are gloves that are designed for high activity levels, such as ski touring, and therefore contain less filling material.
PRIMALOFT® Gold
The water-repellent microfibers retain body heat, insulate even in wet weather and retain 98% of thermal performance when wet. In addition to the best possible thermal efficiency, Primaloft® Gold lnsulation is breathable, compressible and incredibly soft. With 55% recycled fiber content, PrimaLoft®Gold Insulation offers maximum insulation performance and stands for environmental responsibility.
PrimaLoft® Bio™
PrimaLoft® Bio™ is made exclusively from recycled material, so it is ready for the future of the circular economy. PrimaLoft® Bio™ fibers only decompose into natural components when exposed to certain environmental factors, such as those found in wastewater, landfills and the ocean. In this way, they ensure a lower microplastic load in these spaces. PrimaLoft® Bio™ fibers are chemically recyclable an unlimited number of times - without sacrificing the performance characteristics of the material.
TIROLWOOL®
TIROLWOOL® is a sustainable, pristine insulation material from our alpine region. The washable, chlorine-free wool ensures optimal warmth and protection. The environmentally friendly treatment preserves the proteins of the wool fibre and guarantees soft and odourless wool, permeable to vapour, even after several washings.
DAUNE
is a pure natural product with outstanding features: optimal thermal performance, comfort, breathability and light weight. For our down insulation we use only certified down.
THINSULATE®
is an extremely light insulation, tough highly durable and robust. The very thin fibres allow processing in high density and therefor the material keeps warm at low temperatures.
THINDOWN FLEX
is the first real down stretch fabric. The fabric offers the warmth, comfort and breathability of traditional down in the smallest profile avai­lable. Only the best down is selected (93% down clusters, 7% feathers). RDS certified.
5. Feeding Materials for pleasant haptics
Feed materials must above all have a pleasant feel. In addition, like all layers of a glove, they support moisture transport to the outside and thus also the performance of the membrane.
POLARTEC Alpha® von Polartec is a 50% recycled insulation that is engineered for consistent warmth while allowing greater breathability during activity. The material regulates warmth, is fast drying, light weight, highly durable and compressible and offers advanced breathability. Polartec is Oeko-Tex® und bluesign® certified and Higg Index Charter Member.
The Zanier BREATH lining has breathable properties and quickly transports the moisture produced by the body to the outside.
Cashmere is a natural & soft lining material that provides an optimal climate in the gloves.
Zanier FLEECE and Zanier Micro Fleece: The cozy, comfortable inner lining provides additional insulation and just feels great.
Zanier MERINO WOOL is particularly natural, warm and durable and suitable even for sensitive skin. We therefore use Merino as a skin-flattering, comfortable lining material directly on the skin.
Zanier SILK lining material is fine, soft, particularly supple and offers optimal wearing comfort.
It couldn't be more cuddly – the fleece lining of the Urban Mitten keeps you snugly warm, whether at the mulled wine stand in the city or when tobogganing.
6. Electronic glove heating elements
Back in 1999, Zanier pioneered the development of heated gloves and has
since significantly increased its expertise in the heating segment. These gloves warm for up to 10h on three levels. "For people sensitive to cold, our heated gloves have become the most important accessory in winter. In our blog with freerider Anne Wangler, we talk to her about Raynauds Syndrome. Our Heat-Line helps many patients avoid numb hands, circulation problems or pain in the first place.", says Markus Zanier.